Onze garantie is 12 maanden te rekenen vanaf de datum waarop de Machine aankomt in de haven van bestemming. Wij zullen na de dienst 24 uren leveren, kan de klant ons op om het even welk ogenblik contacteren. Wanneer sommige problemen niet kunnen worden opgelost door klanten, kan onze technicus de deur openen om te helpen.
Cnc router voor acryl kunststof ontwerpvoordelen en -concepten: Cnc-router voor acrylkunststof Zijkantopbouw, 20-voudige rail en precisiekogelschroeftransmissiemodus, met hoge precisie en efficiëntie, werken gestaag. Cnc-router voor acrylkunststof De gehele machinestructuur neemt het beweegbare kolomstructuurontwerp van de brug over, volledig bereik van precisie-bewerkingsonderdelen en precisie-assemblage, onderhoudt de hoge prestaties en stabiliteit van de machine. Cnc router voor acryl kunststof Besturingssysteem volledig open poort, krachtige compatibiliteit naadloos koppelen met verschillende software. Cnc router voor acrylplastic Geschikt voor multi-industrie accurate klantgroepen, uitgebreid, delicaat en eenvoudig te leren.
Warme tips: alle onderdelen van de machine kunnen worden geüpgraded of gewijzigd. Vertel ons alstublieft uw materiaal en maat. Wij zullen de meest geschikte machine voor u aanpassen.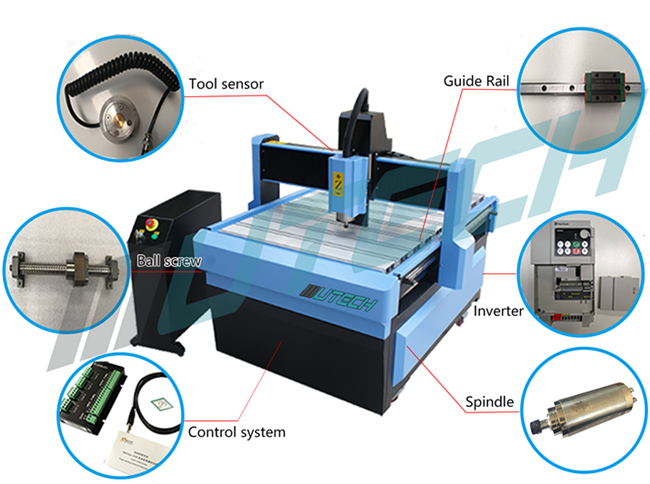 Beschrijving: Parameter
Werkgebied X, Y, Z: 600x900x100mm
Tafelgrootte: 720 * 1140 mm
X, Y, Z Reizende positioneringsnauwkeurigheid: ± 0,01 / 300 mm
X, Y, Z herpositionering Positioneringsnauwkeurigheid: 0,01 mm
Tafeloppervlak: T-gleuf tafel
Frame : stalen structuur
X, Z Structuur: kogelomloopspindel
Y-structuur: Hiwin-rail lineaire lagers en kogelomloopspindel
Max. vermogen Verbruik: 0.8Kw (zonder spindel)
Max.Rapid Travel Rate: 6000 mm / min
Max. Werksnelheid: 5000 mm / min
Spindel Power Motor: 1.5KW waterkoeling spindel
Spilsnelheid : 0-18000 RPM
Aandrijfmotoren: Stepper-systeem
Werkspanning: AC220V / 50 / 60Hz
Opdrachttaal: G-code
Besturingssysteem: Mach3-systeem
Interface: USB
Flash-geheugen: 128M (U Disk)
Collet: ER11
X, Y resolutie: <0,01 mm
Software Compatibiliteit: Type3-software, Wentai-software, (Optie: Artcam-software)
Detail ed Afbeeldingen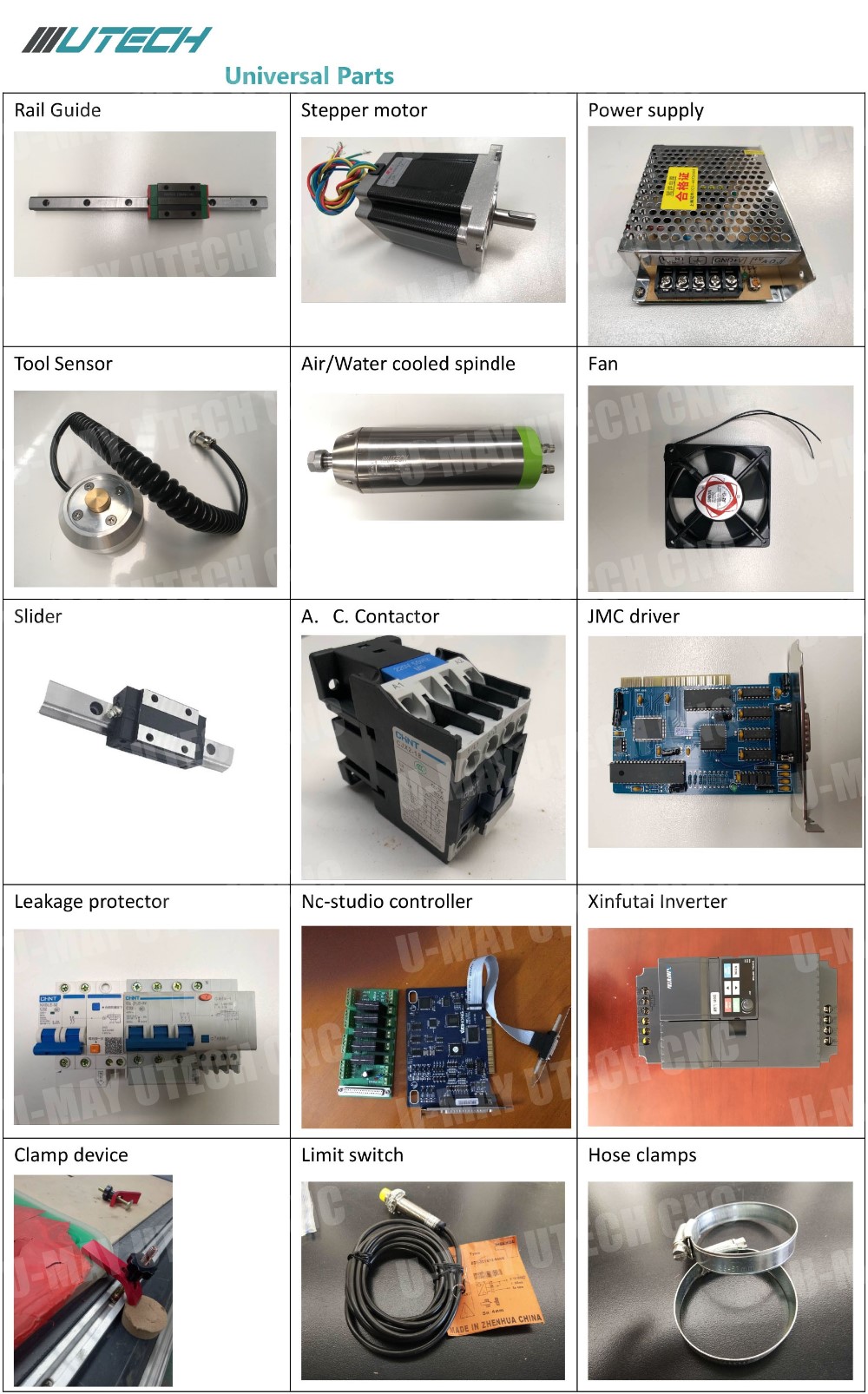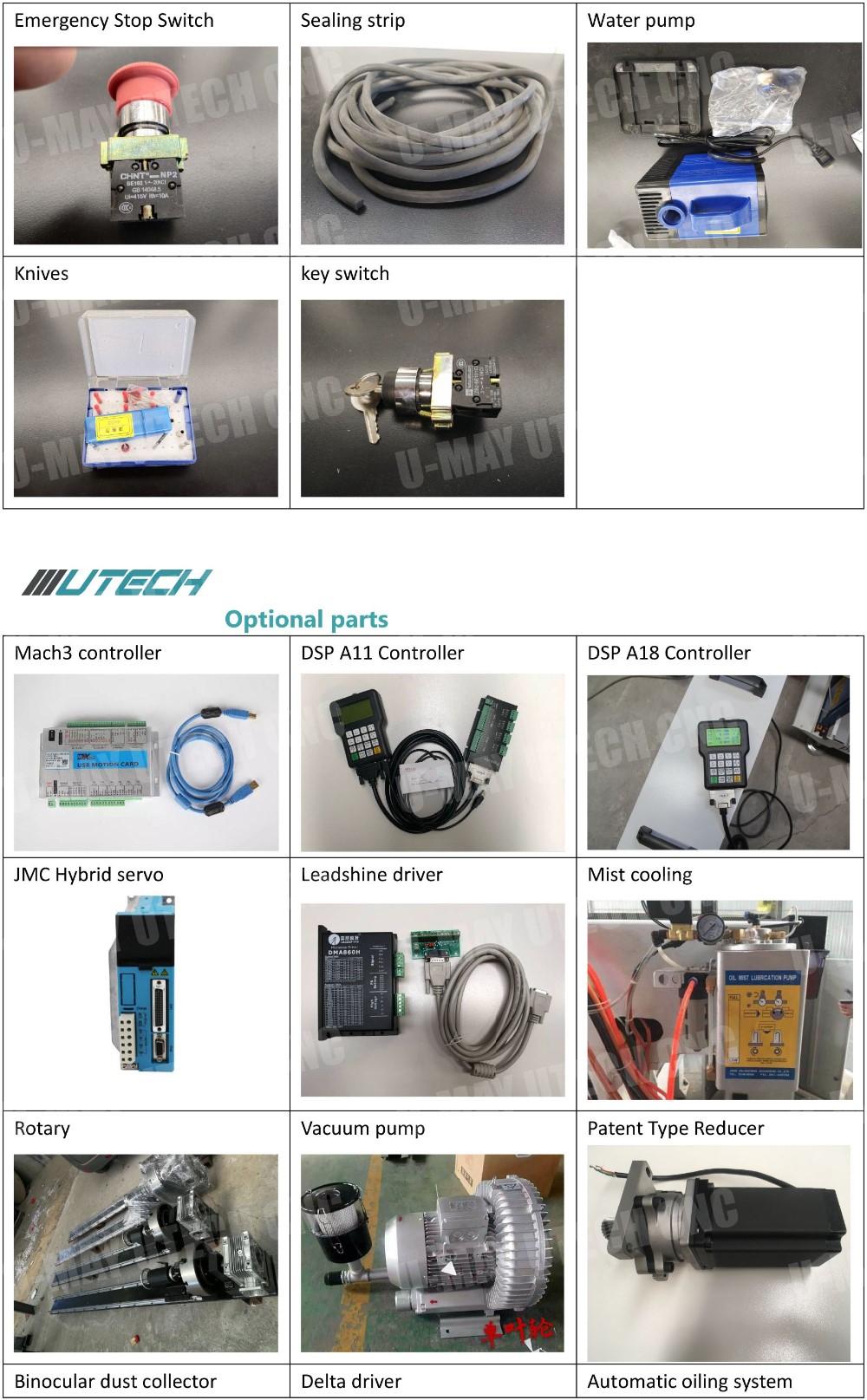 CONFIGURATIE:
XZ-as door 57, Y-as door 450A stappenmotor; JMC 860-stuurprogramma

Xinfutai omvormer

Taiwan HIWIN / PMT lineaire geleiderail, diameter van 20 mm

Vierkante buis lassen bedstructuur.

Elektronische inductantie eindschakelaar.

Gereedschapskist (parameterlijst / controller-installatiesoftware / tekensoftware / enz.), Snijplotters, enz.
toepassingen
1. Advertising industrie: snijden / graveren / boren / fotograveren, snijden, boren op hout, MDF, bamboe, plastic, PVC, acryl, twee kleuren boord, metalen, steen etc.
2. Verwerkende industrie: graveren, knippen, boren, fotograveren op koper, ijzer en aluminium, legeringen, staal etc.
3. Meubels maken: houten deur snijden, houten deur kunstwerk gravure, golfplaten maken, 3d fotogravure, kleine of grote reliëf werken, cilinder materialen graveren, 3d fotograveren etc.
4. Artwork industrie: Figuur graveren, karakter graveren en snijden, naam merk maken, klein geschenk snijden, souvenirs maken, Carving verschillende decoratie letters, figuren op kleine ramen, hekken, muur, etc.
5. Model maken: C ut materialen in verschillende vormen voor modellen te maken.
6. Zegels maken industrie: Carving op veel verschillende materialen zoals rubber, acryl, vee hoorn, plastic, hout en inkt opslag materialen en ga zo maar door.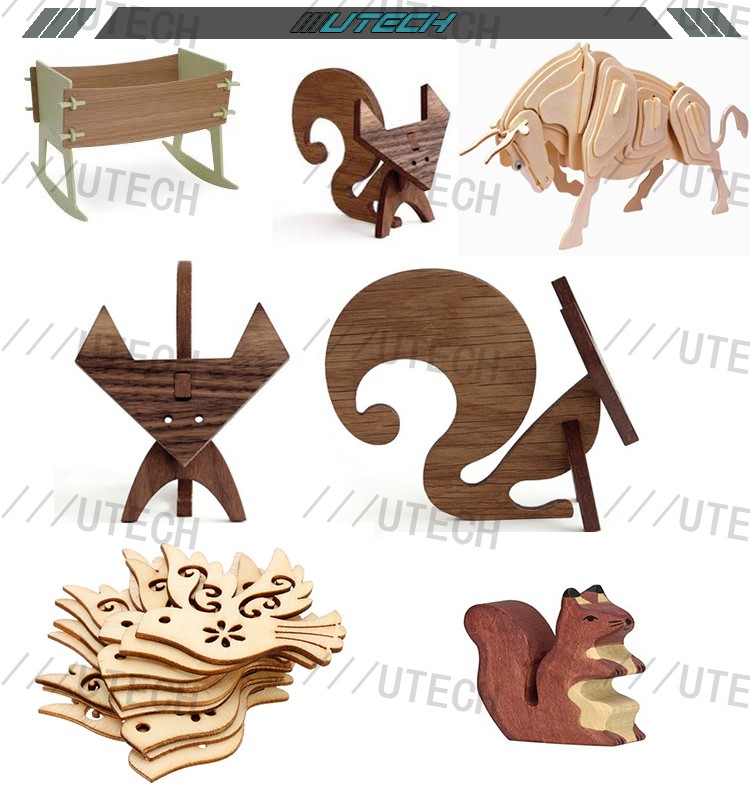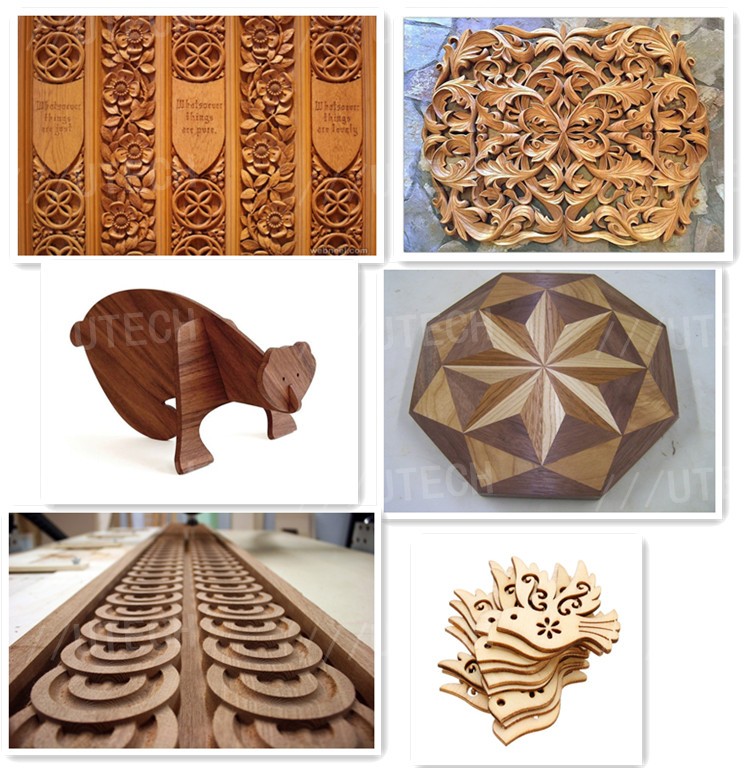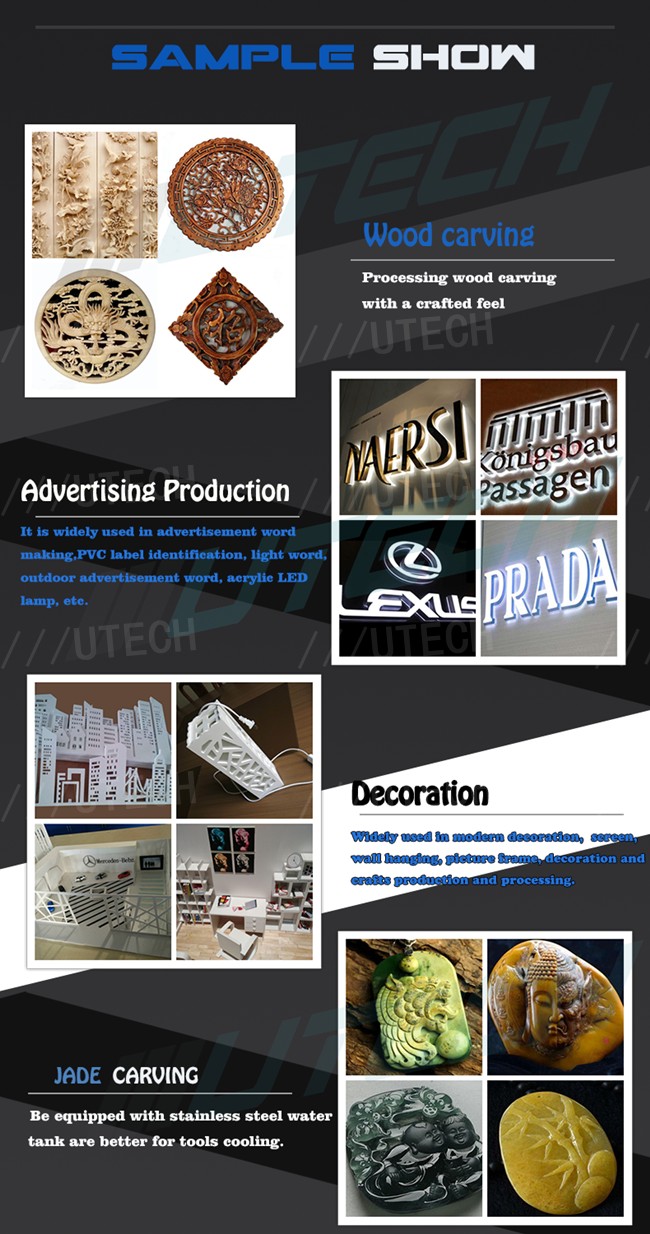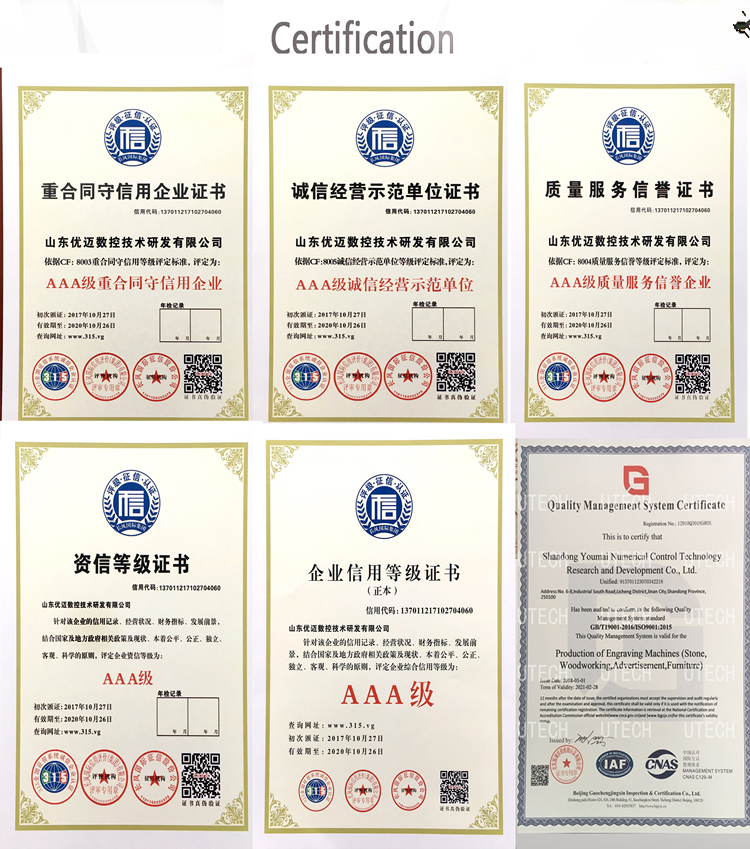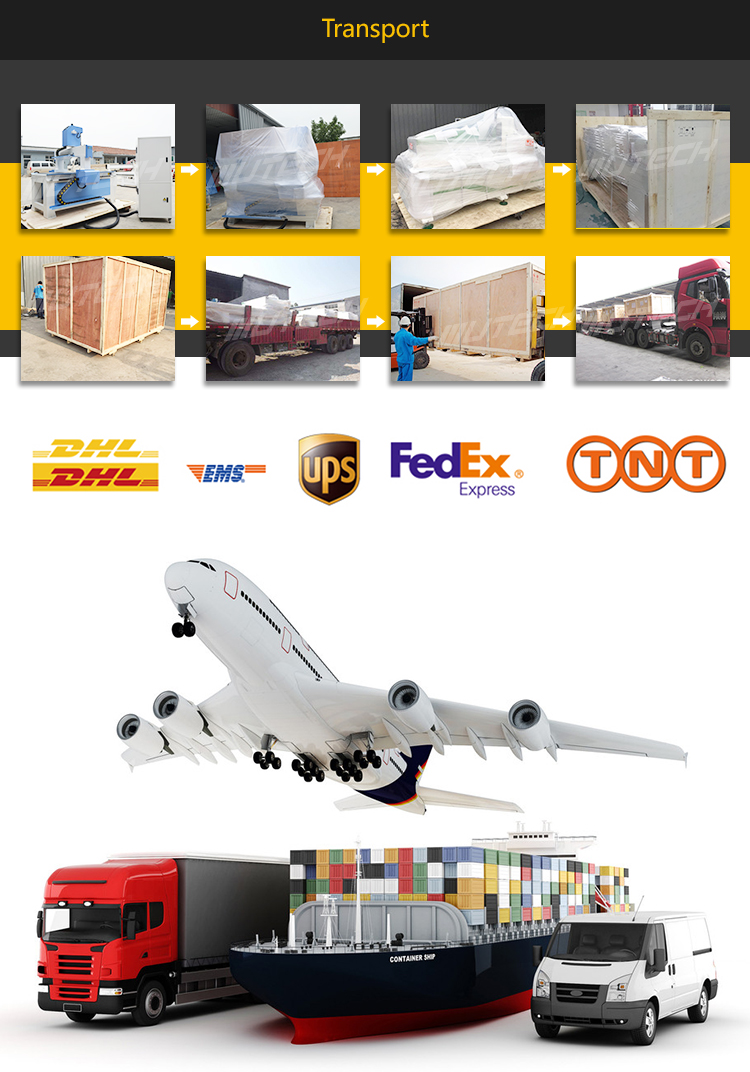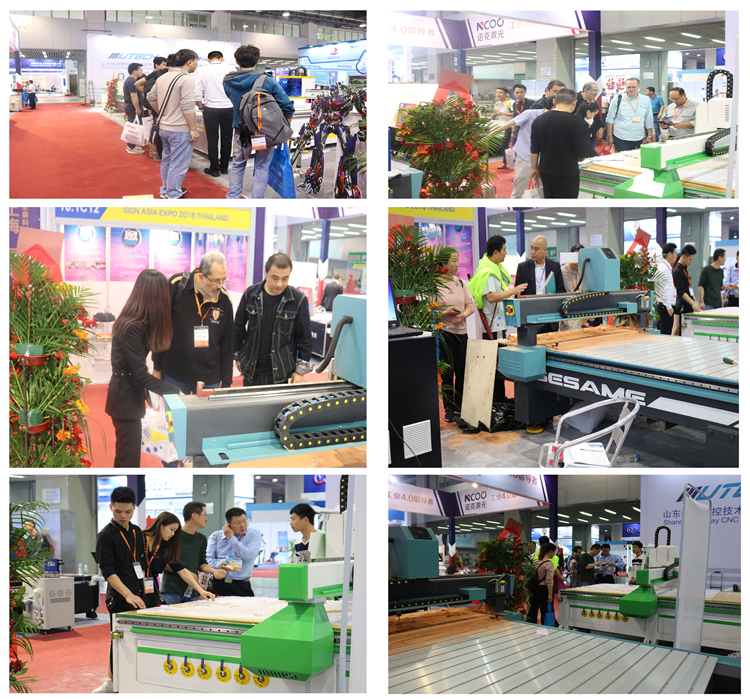 Product Categorie : Cnc Router-serie > Cnc-router adverteren