cnc router machine 3 as spilmotor
Hoe de software in te stellen en hoe deze machine te gebruiken.?
1. Assembleren en lokaliseren van de CNC-machine op een stabiele tafel.
2. Zorg ervoor dat uw computer is uitgerust met een ingebouwde parallelle poort.
3. Een CNC-besturingssoftware installeren en Drive zoals MACH 3 of EMC2 op uw computer.
4. De schakelkast verbinden met de CNC-machine en uw computer.
5. Fllowing onze handboek of richtlijn om uo de software te plaatsen. 6. Je kunt ervan genieten dat je droomt met het gebruik van onze CNC-machine.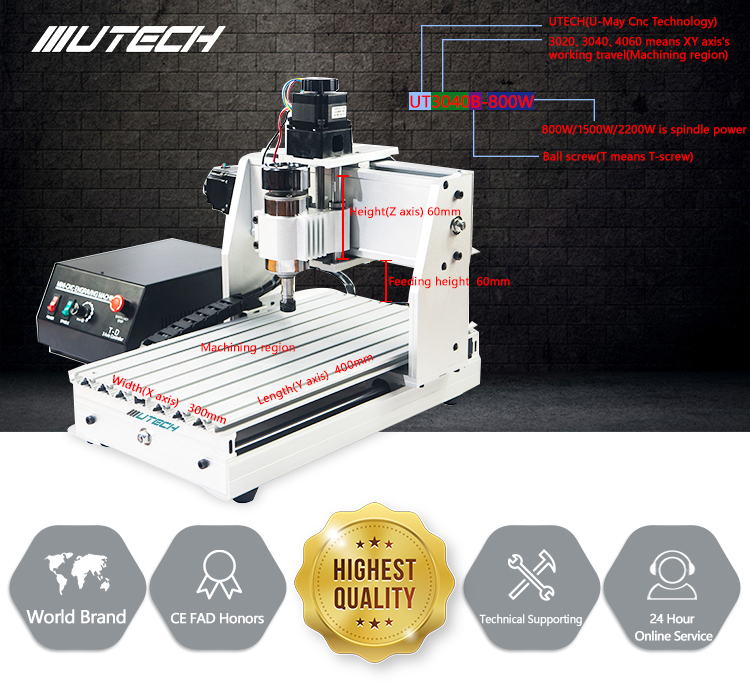 Type: 3040T
Max. Werkafstand: XYZ = 290 * 380 * 60 mm
Machinebare materiaaldikte: ≤70mm
Afmetingen: 525 * 400 * 290mm
Frame materiaal: 6061-T5 aluminium legering
Baantype: verchroomd + lineair lager
Spiraaltype: T-schroef, diameter van 12 mm, draadsteek 2 mm
Kogelomloopspindel, diameter van 12 mm, schroefdraadsteek 4 mm
Mechanische resolutie: XYZ-as: 0,0025 mm / stap
Positie nauwkeurigheid: 0,05 mm
Spilmotor: 2-300W / 800W DC-spil
Draaisnelheid: 11000 tpm / min
Houder: ER11 (3.175 mm, 6 mm)
XYZ-motor: stappenmotor JK57HS41-2004XB-01AF
Stepper-driver: hoge prestaties, onafhankelijk van elke as
Aanvoersnelheid: 1500 mm / min
Communicatie-interface: USB2.0
Systeemvereiste: WIN-XP of WIN-7
Instructiecode: G-code / .nc / .ncc / .tab / .txt
Voltage: Input 85V-240VAC (400HZ)
Werkingsomgeving: Temperatuur: 5 ℃ -40 ℃; Vochtigheid: 35% -80%
Verpakkingsgrootte: 25,5 kg (615 * 485 * 385 mm)
Gedetailleerde afbeeldingen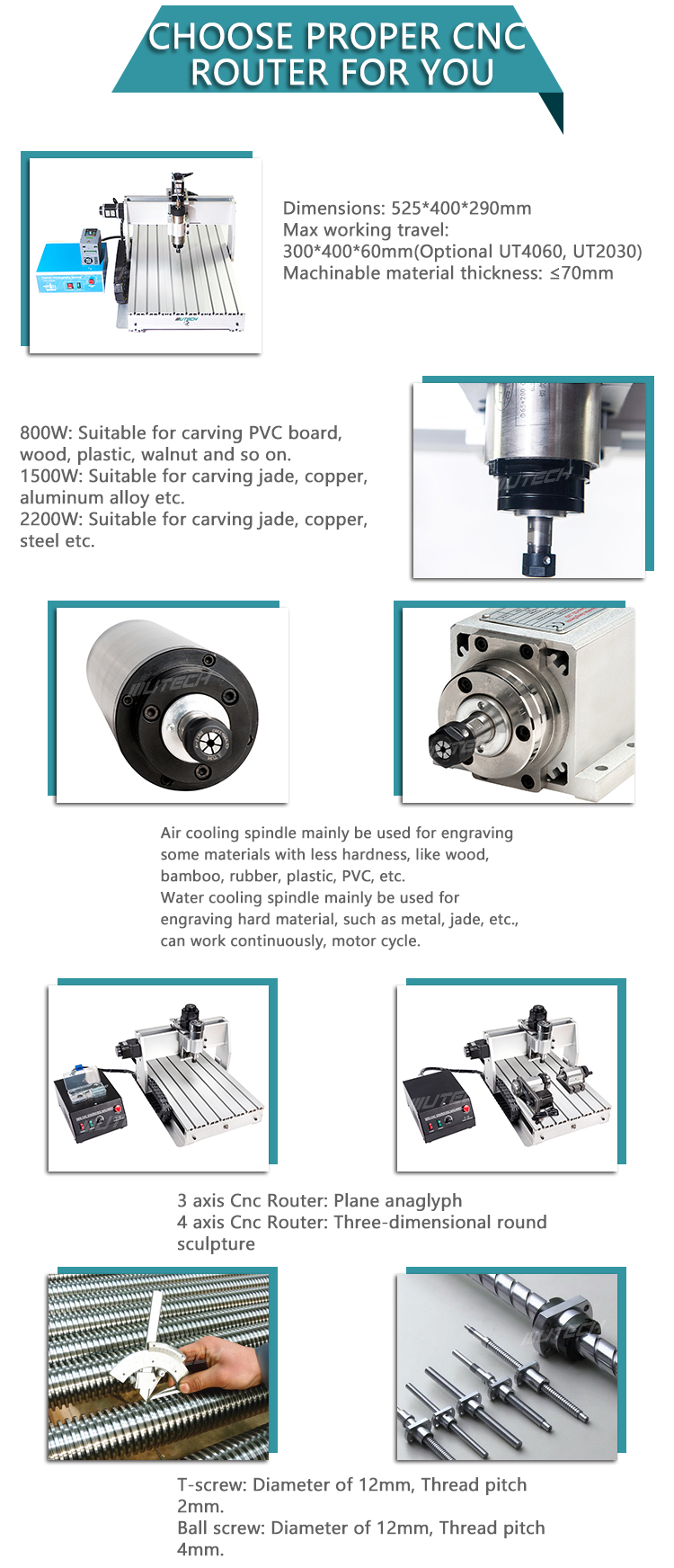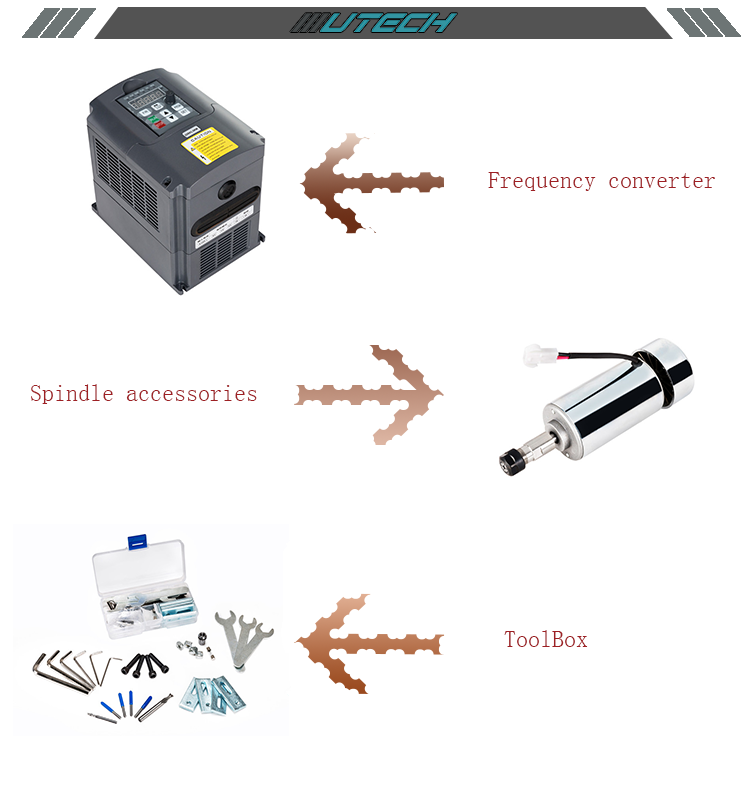 toepassingen
Op grote schaal gebruikt in de industrie, technologieonderzoek, reclame-ontwerp, kunstcreatie, onderwijs, studentenproject en hobby-doeleinden, het bouwen van modelbouw, PCB's, reclametekenen, illustraties, ambachten, vliegtuigmodellen, RC-modelonderdelen, enz.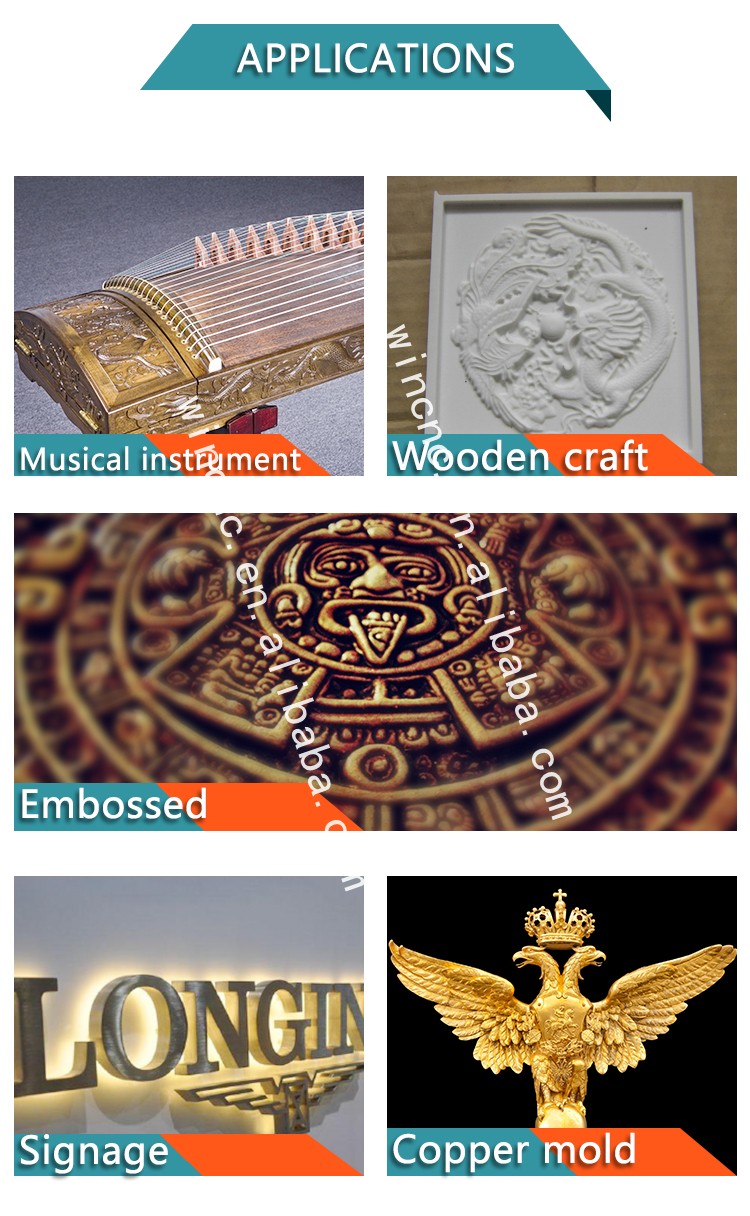 FAQ
Q1 Hoe kies ik de meest geschikte machine?
1). Het exacte materiaal dat u wilt graveren / snijden? (zoals hout, acryl, doek, stof, leer, metaal ....?)
2). Kan ik voor de Spindel Power de gewenste snij- of graveerdiepte kennen?
3). Het werkgebied dat u vraagt? (zoals maximale afmeting van materiaal, breedte * lengte, 1200 * 1200 mm, 1300 * 2500 mm, 2000 * 3000 mm, enz ...
4). Wilt u graveren op vlak & vlak oppervlak of rond en gebogen oppervlak?
Zo ja, dan worden aan de machine optionele items toegevoegd, zoals een roterende bevestiging. als je wat foto's van je producten kunt geven, zou dat geweldig zijn! nadat je ons deze hebt verteld, sturen we je meer informatie over de machine en de prijs.

Vraag 2. Als we niet weten hoe we de machine moeten gebruiken, kunt u ons dat dan leren?
Ja, we zullen u, als u naar China komt, gratis training aanbieden totdat u de machine vrijelijk kunt gebruiken. En als u het druk hebt, hebben we de speciale technicus in uw land, maar u moet wel wat betalen, zoals tickets en hotel en maaltijd.

Q3.How over uw naverkoopdienst?
wij bieden u 24 uur service telefoon, Skype of WhatsApp.

Q4.hoe over uw garantieperiode?
een jaar en in de loop van de tijd, als u vragen heeft, lossen we het gratis op.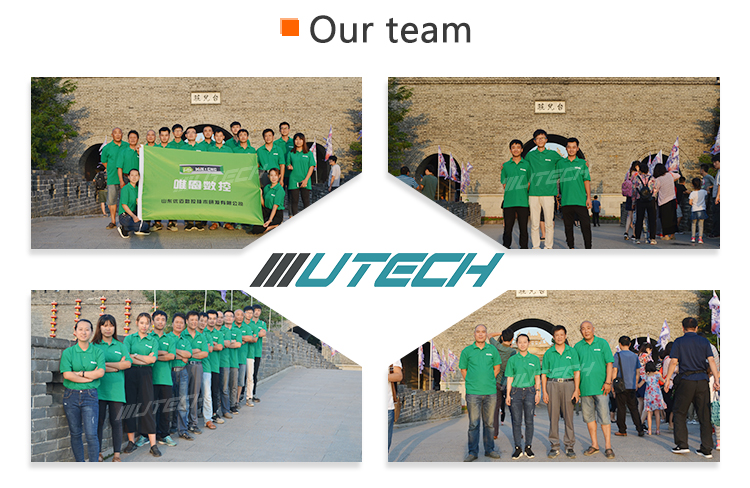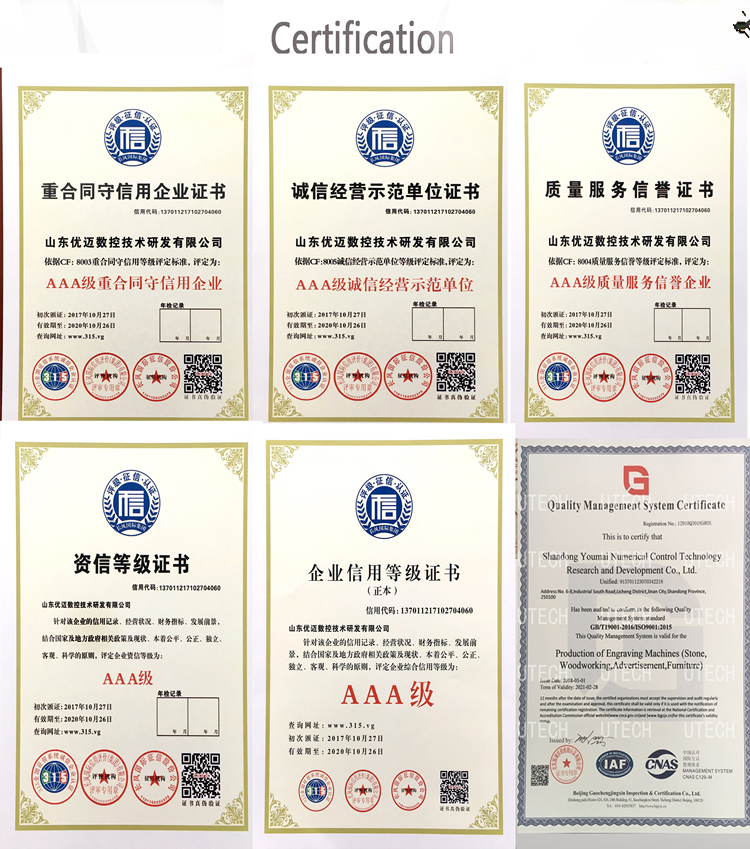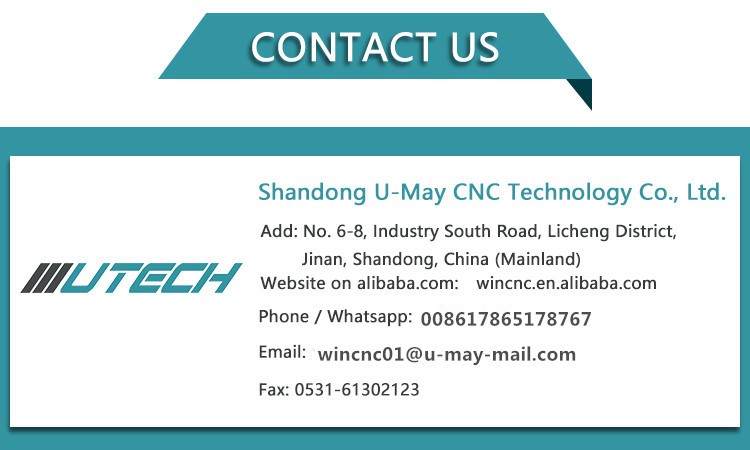 Product Categorie : Cnc Router-serie > Mini Desktop Cnc Router